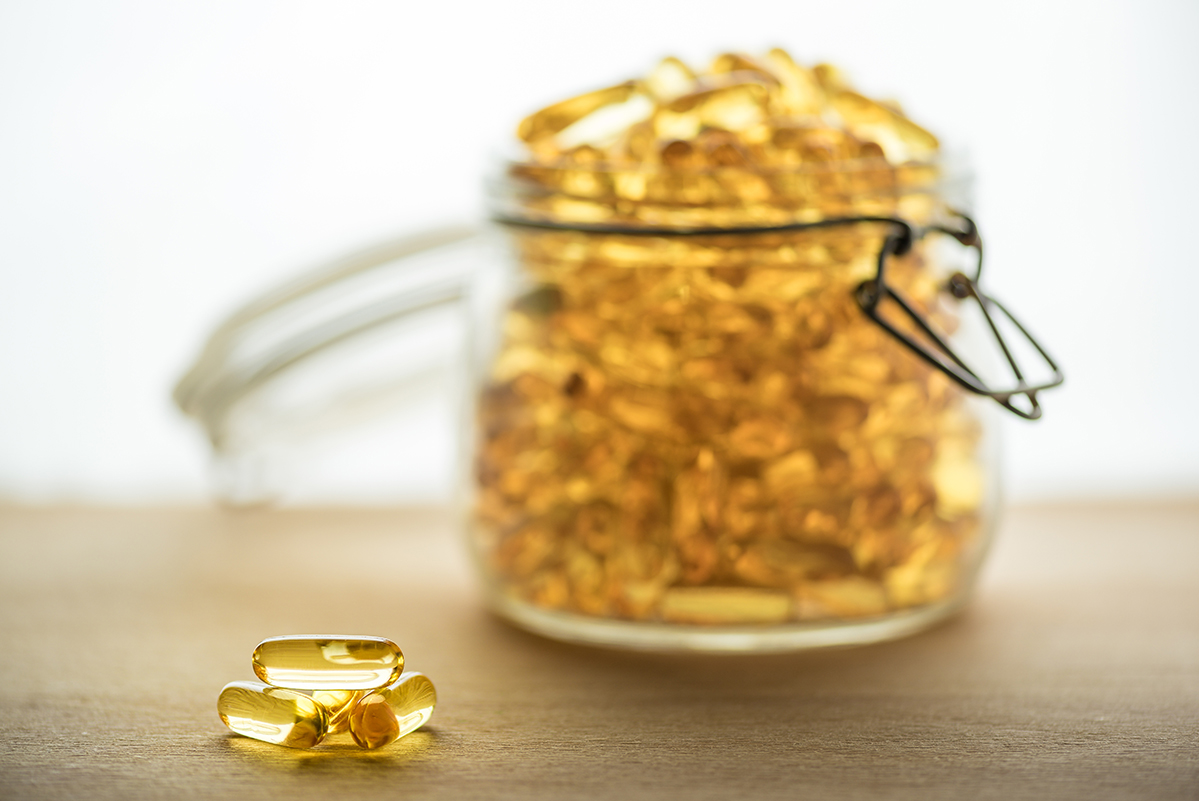 There is some misinformation out there on almost every health related topic these days. My goal is to provide accurate information in the areas of my expertise. One of those areas is omega 3 fats and oils. Another known expert on supplements Dr. Axe has a YouTube video on Omega 3 fats which is a bit confusing. I will use today's blog to correct some of the details, omissions and outright errors.
Dr. Axe uses generic terms for EPA/DHA fish oils failing to point out that depending on the form of the EPA/DHA, the bioavailability (the amount that actually enters your bloodstream) varies extensively. Bioavailability is the most vital information, followed by gastrointestinal tolerability. What is absorbed is the main thing that matters to the body. The most absorbable form of EPA/DHA is the free fatty acid/Lysine complex found in AlphaOmega 3 from BeWhole.com, followed by Krill oil from Aker, and then randomized and purified refined fish oil triglycerides. The least absorbable form is fish oil ethyl ester (Lovaza). Unrefined fish oil or cod liver oil is dangerous because of the presence of toxic heavy metals.
The most absorbable EPA/DHA products cause essentially zero side effects such as stomach upset, acid reflux, burp-back, and diarrhea. Only AlphaOmega 3 and Aker Superba krill oil are essentially free of GI side effects.
BeWhole's AlphaOmega 3 is the free fatty acid form of DHA and EPA in a complex with L-Lysine an essential natural amino acid. This formula also contains the anti-oxidant astaxanthin from Algatech and vitamins D3 and B12. The astaxanthin in the formula protects the Omega-3 free fatty acids from oxidation and also helps lower the oxidative stress in your body. The EPA component of AlphaOmega-3 also functions as an anti-depressant in many people.
Dr. Axe is absolutely right that omega-3s can reduce inflammation in the body but he confuses the anti-inflammatory properties of ALA omega-3 (alphalinolenic acid) with the less effective EPA/DHA fatty acids with regard to lowering inflammation. ALA from perilla oil or chia oil are potent fighters of chronic low-level inflammation (CLLI), one of the leading causes of diseases such as heart disease, high blood pressure, diabetes, and osteoarthritis among many others.
ALA is an essential and necessary fatty acid in humans. If you have none in your diet you will die! ALA is found in walnuts, almonds, hazelnuts, pistachios as well as chia seeds, perilla seeds and flax seeds. Perilla seed oil is the best ALA oil because it has the least amount of inflammatory omega-6 content of any known ALA oil.
Many people make the mistake of stirring chia seeds or flax seeds into a beverage believing that they are getting ALA. They are not getting any nutrients at all, because unground flax, chia and perilla have a seed coating that is non-digestible and will simply pass through your body unchanged. All of these seeds need to be ground before ingestion.
Ground chia and flax seeds will go rancid rapidly so it is recommended that you grind them just before ingestion. Be sure to clean the grinder after the grinding process. One caution: chia seeds contain up to about 34% ALA oil and if you take too much you will harm your body. For example, one ounce or 30 grams of chia seeds contain up to about 6 to 8 grams of ALA. This amount is dangerous because it can lead to unwanted bleeding (anti-coagulation effects), easy bruising, bleeding gums and excessive bleeding after a tooth extraction. Dr-Rudi.com recommends no more than 3 grams of ALA from all sources per day, but 2 grams would be optimal. Important to note: you should stop taking ALA one week before surgery. ALA is also a mild laxative.
In summary, the best supplement EPA/DHA products are BeWhole's AlphaOmega 3 and Aker's Superba Krill oil. Forget about anything else! You do not need to suffer side effects in the GI system. In addition to the above EPA/DHA products, I recommend eating a variety of ALA containing nuts and/or eating ground chia seeds (do not exceed 3 grams of ALA a day).
Be smart with your oils, and smart with your news. Know whom you can trust.
Also, check out this video to learn more about oils: https://www.youtube.com/watch?v=GihHCIuGFSk