Frank Gifford: Athletes and Head Trauma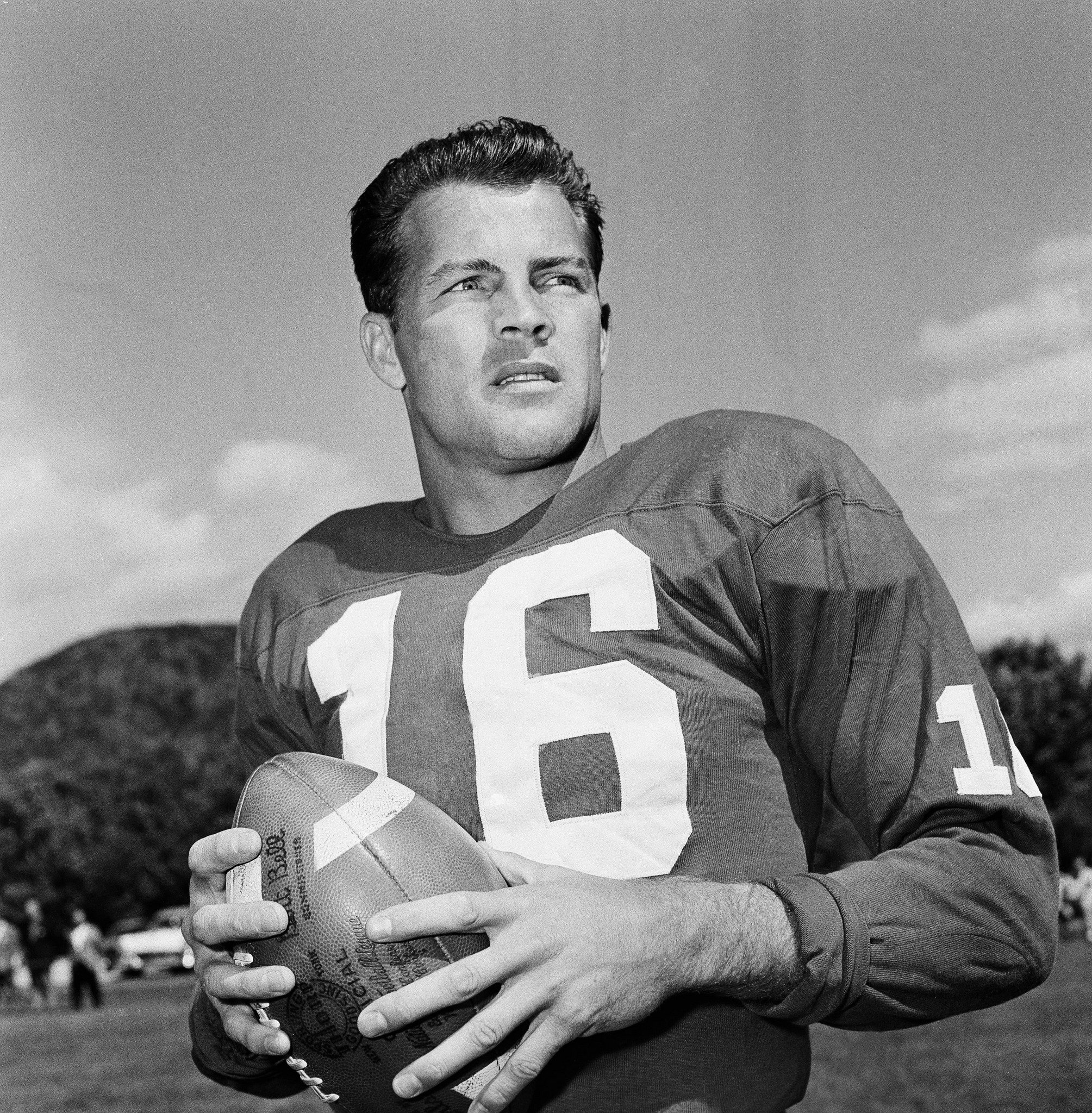 Frank Gifford, great football player for the New York Giants, and friend of mine, passed away in 2015. We actually did a Hydrogen Peroxide safety video together in 1986 (I did an Alfred Hitchcock cameo in it) and I got to spend most of two days with him, so we talked a lot.
His family issued a statement in 2015 that Frank suffered head trauma disease at the time of his death. Their aim was to help football players and other athletes understand the risks of concussion and brain health. In my life's work I am also trying to figure out how to prevent such industries mitigate brain damage over the long run if injury occurs. I just turned 70 and the sad thing is that 75% of all Baby Boomers will get dementia and or Alzheimer's.
Here are some thoughts:
Have enough DHA Phospholipids in your diet. You can get this from Krill oil and a brand I use is made from Aker krill oil. DHA comprises up to 40% of brain tissue.
The other thing is that it's important to have Astaxanthin in your diet – either from wild Salmon or from a supplement. It crosses the blood-brain barrier and protects eye and brain tissue from oxidative stress along with helping long-term in protecting the brain from injury and stress.
The age-old standards still apply: eat a good amount of fatty fish, get into exercise, and take vitamin D3, B2 and B12 on a regular basis.
Also consider turmeric and cumin.
The passing of Frank is tragic. He was one of the great ones. Lately, I have started to work with Brian Fox, formerly reserve QB for the Giants on issues of brain health and immunity and I believe great things will come out of this collaboration.
Check out our video discussing joint health and middle age here.